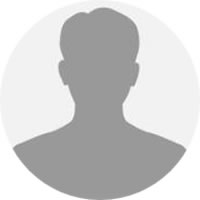 The Department of Management science has continued to promote collaborative activities with professional bodies promoting the development of Supply Chain management. In the year 2021/2022, the Department in collaboration with the Kenya institute of Supplies management, and The Kenya Institute of Supplies Examination Board, organized a public lecture themed "Emerging issues and Trends in Procurement and Supply Chain Management" on November 18 2021. The public lecturer was well attended by students at Kitui Campus. The Presentations by Dr Fred Ongisa, CEO KISEB, and Dr. Martin Gachukia, CEO KISM, explored the development of Supply Chain knowledge and skill into the next decade, and the development of Supply Chain Practitioner certification and examination in Kenya. Similarly, a collaborative engagement with the Project Management Institute (PMIK) on Project Management is currently in place
The Department of Management science is also actively looking to expand its program portfolio, that currently includes Bachelor of Procurement and Supply Chain Management, Bachelor of Project Planning and Management, Bachelor of Freight and Logistics Management, and Diplomas in Project management and supply chain management; and will soon be offering the Masters of Science in Supply Chain Management, after the program was approved by the University senate. The postgraduate program guarantees to give its graduates skills and knowledge to compete in the dynamic fields of procurement, logistics, freight, warehousing, and supply chain analytics among other areas of supply chain management. A review of the existing Bachelor Programs in Procurement and Project management, in line with the need for continuous development of the programs, to reflect current and future skill needs, is currently ongoing.
To promote practical learning, The Department of Management science undertakes field trips to various places including select container freight stations, Port areas, Warehouses, and reclaimed mines. The trips are hoped to provide interactive, practical learning, and new social interactions for the students taking various courses offered by the Department. The Department also places premium on Community engagement. Through the South Eastern University Procurement Students Association (SEKUPA), the Department plans to have at-least 2 community outreach programs before the end of each academic year.